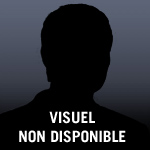 Acteur (Etats-Unis)
Biographie de Matt davis
Acteur (Etats-Unis)

Biographie :

Matt Davis a joué récemment dans le film BLUE CRUSH de John Stockwell, face à Michelle Rodriguez et Kate Bosworth. On le retrouvera bientôt dans LONE STAR STATE OF MIND de David Semel, avec James King et Joshua Jackson.
Il est Warner, le détestable petit ami de LA REVANCHE D'UNE BLONDE de Robert Luketic, avec Reese Witherspoon. Il est salué pour son interprétation dans TIGERLAND de Joel Schumacher, avec Colin Farrell, et joue ensuite dans PEARL HARBOR de Michael Bay, avec Ben Affleck et Cuba Gooding Jr. URBAN LEGEND 2 - COUP DE GRACE de John Ottman est son premier long métrage.
Il découvre le théâtre à l'University of Utah et se produit à New York dans You Can't Take It With You, Antigone,et Roméo et Juliette.
Bande annonce de Matt davis
Filmographie complète de Matt davis